Model: SQPB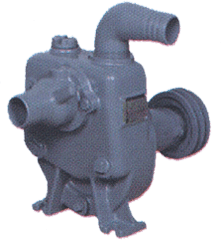 Model: SQPB
EBARA Self Priming Pump
No priming is required excepting for initial use
Special designed casing provides very rapid priming for extended piping.
Maintenance is facilitated due to packing type.
Water mixed with a little sand or mud can be pumped up due to semi - open impeller design.
Easy installation with engine for belt driven due to counter-clock wise rotation.