Model SDC & SNC Series : Open Circuit Cross Flow Square Type Cooling Tower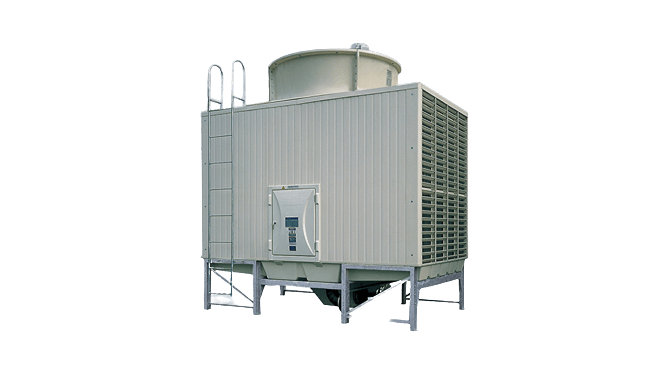 Model SDC & SNC Series : Open Circuit Cross Flow Square Type Cooling Tower
Open Circuit Cross Flow Square Type Cooling Tower
Highest performance: Based on our design and selection model we proudly to present thermal performance of the cooling tower at 100% and suitable with customer application by the size of the tower is reason able, the filler volume and air volume have enough margin.
Space Saving compactness and Light weight: New development such as high efficiency fill type eliminator and cone shape fan casing are build in. Combination of super low noise fan reduces an installation space and volume as well as dry & wet weight about 20% compared with previous model.
Easier Maintenance: A new speed reducer with wedge belt is compact and easy for maintenance. Also, FRP lower water basin is sloped for easy cleaning.
Reduce Installation Time: Can be Semi-assembly unit form (main body + fan casing) for delivery. So, the installation time at site can be greatly reduced.
Energy Saving.
Drift loss rate is low: We design Drift eliminator to prevent water drift loss to less than 0.005% of circulation water flow rate and design to integrate with the rigid PVE filling to economize space for maintenance.
Build-in piping arrangement: We hame a Build-in piping as to reduce cost and spece installation. (Outside Piping arrangements are slso available)
Durable and low maintenance cost: High-quality control for parts production, our standard of steel parts are hot-dip galvanized to increased durability. Casing made from FRP, non-corrosive materials.