Model: GSD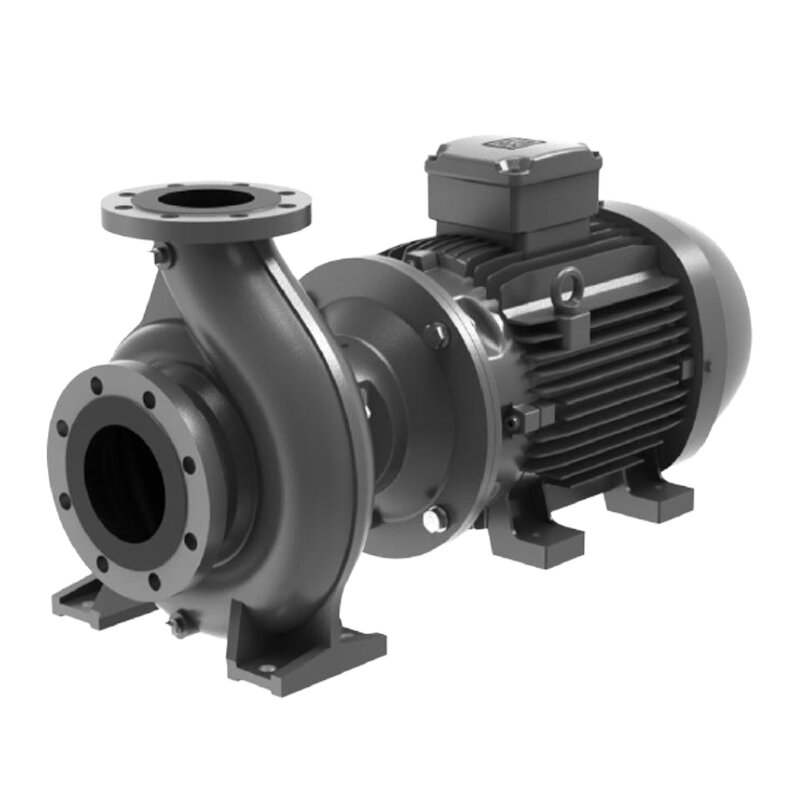 Model: GSD
EBARA End Suction Volute Monoblock Pump
Energy-saving design: World top class pump efficiency achieved, Major improvement over our previous models by impeller designed using our proprietary
3D inverse design technology: Higher efficiency means lower energy consumption and motor output, and more compact size.
Easy installation and simple maintenance: Alignment is not required with close coupled design, Back pull-out structure enables disassembly and inspection without removal of suction and discharge piping, Shield bearings eliminate need for adding or exchanging lubricating oil. (Up to 45kW), Shaft seal flushing piping not required for the standard application, Air-bleeding not required, Simplified shaft seal and "O" ring body seal enable easy assembly.
Pump specifications: Maximum operating pressure: 16 bar, Liquid temperature range expansion: -10℃ to 120℃, Compatible with multiple flange standards.
International standards: Pump dimensions adopt EN733, Mechanical seal adopts EN12756, Protector fitted in accordance with EN294, Electric motor conforms to IEC60072-1 and IEC60034-1.