Model: FSS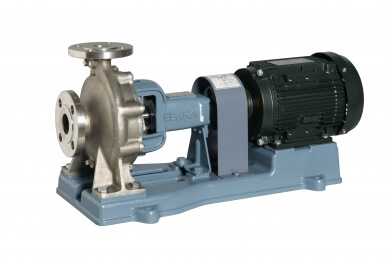 Model: FSS
EBARA End Suction Stainless Steel Pump
Various models: Either 2-pole or 4-pole models can be selected in wide range.
Easy maintenance: The pump is B.P.O. (Back-Pull-Out) type that can be disassembled or inspected without removing the piping or heat insulation.
Strong structure: The discharge port is located at the center of the casing which is supported by the legs. Therefore, large piping load can be applied to the pump.
Limit load characteristics: Limit load characteristics effectively prevent overloading even with large discharge rates.