Model: FPS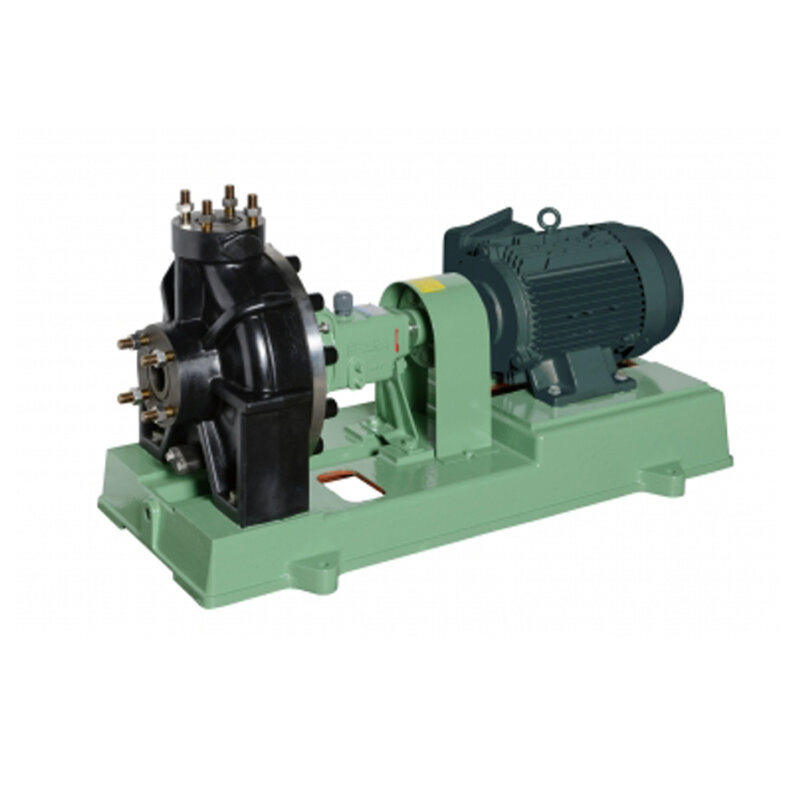 Model: FPS
EBARA Pentam Chemical and Sea Water Elastomer Pump
Features: Unlike metal, elastomer is highly resistant to corrosion by acid, sea water and other liquids. However, it also has drawbacks such as its low strength and low resistance to heat, as well as technical difficulties associated with its formation. But by utilizing the Nippon Zeon Co. Ltd.'s PENTAM elastomer, Ebara has overcome these drawbacks and succeeded in developing a high performance elastomer pump with excellent durability.
High Efficiency: The pump consumes 20-30% less energy than our earlier plastic pumps, thanks to high efficiency (comparable to cast metal pumps) and the ability to be built according to particular users requirements.
Low NPSH: The low NPSH design stresses suction performance; the pump can cope with large variation in suction height.
Easily Disposable: Absence of fiberglass reinforcement in the elastomer material means the pump can be disposed of by incineration – an environment-protecting feature.
Excellent Resistance to Corrosion: Highly resistant to acids, seawater and other liquids that corrode stainless steel.
Ample Strength and Durability: times thicker than cast iron thickness, with foot support structure, the pump can bear heavy piping loads and is highly durable in terms of deterioration and abrasion.
Excellent Resistance to Abrasion: The plastic's highly elastic properties, together with the absence of fiberglass reinforcement means high resistance to abrasion by sand and slurry. Resistance to cavitation's-corrosion is also excellent.
Heat Hardening Plastic: Since the plastic has the property of hardening in response to heat, the pump will not seize as a result of friction heat generated by rotor contact or by foreign matter.
Easy Maintenance: Easy maintenance thanks to lightweight, back-pull-out construction that permits disassembly of major components without removing the piping.